Michael Corso Selections Rosé Round Up, Spring/Summer '17 Edition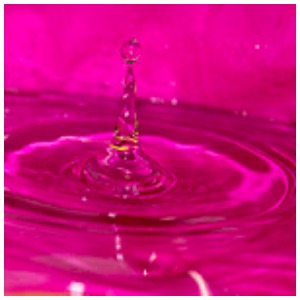 Magic Momentz
May 26, 2017
If ever there were a year to sell, drink and celebrate the glory of rosé, this is it kids! We have, on our sides, the power of "brosé" and "rosé all day" , so let's use these super hashtags for good, not evil!
Here's a few reminders of what we have in open stock, generally throughout the summer. Of course, we have dozens more we offer every February, during our annual pre-sale events. But just in case, you can stock up even more if you need from the following:
From the Loire we always have some extra cases of Thierry Delaunay's La Vignette Rosé and Le Grand Ballon Rosé, both made from a blend of Gamay, Cabernet Franc & Côt. Fresh, light delicious, and easy to quaff.
From Bandol, we have the venerable Moulin des Costes Rosé from Domaines Bunan. The 2015 was the sole rosé on "The Wine Spectator's" Top 100 Wines of 2016 list. This is serious stuff, made from mighty Mourvèdre, but made to quaff, perhaps through a sun dappled sunglasses while you sunbathe amongst the tanned throngs on a beach somewhere in the French Riviera.
From Côtes de Provence, we are always happy to stock the heartbreakingly classic wines of Domaine des Blais & Le Provençal, both made from Rhône varieties. These are also available in large formats, if you so desire.
Lastly our own, La Plage, a delightfully Provençal rosé that comes from our friends at the Maîtres Vignerons de la Vidaubanaise (just rolls right off the old tongue, doesn't it?). The fruit for this exclusive Michael Corso Selections bottling comes from limestone foothills of the Maures massif in the southern Var, between the Mediterranean Sea and the Alps. This provides the perfect micro-climate for a fresh and lively wine that will keep you in the pink all summer long.

clockwise from left: mary bailey/martin abegglen/yy