La Plage-A Michael Corso Selections Exclusive - Vin de Pay du Var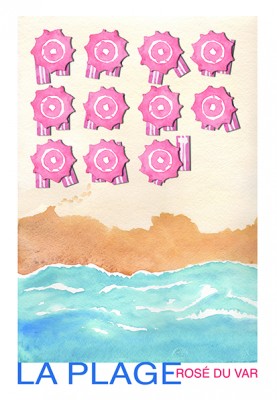 Established in Vidauban in 1922, the Mâitres Vignerons de la Vidaubanaise today control 600 hectares of vines in the heart of the Appellation Côtes de Provence. Located on the limestone foothills of the historic Maures massif in the southern Var, between the Mediterranean Sea and the Alps, the terroir benefits from the Mediterranean climate so beneficial for traditional southern varietals such as Grenache, Syrah, Mourvèdre, Cinsault, Carignan and Rolle. "La Plage" is a selection made by Michael Corso and bottled exclusively for Michael Corso Selections- a value driven rosé that is utterly delicious and completely Provençal.
La Plage. The Beach. A soft, summer breeze. The nourishing warmth of the sun. The rhythm of timeless waves caressing the shore, summer's endless song. A shimmering glass of Provence rosé. LA PLAGE.