Bringing Pineau de Charentes Into the Spotlight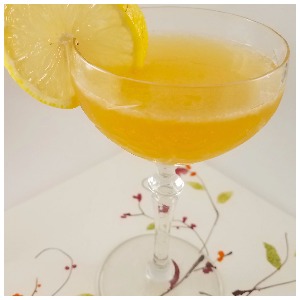 November 30, 2017
Poor Pineau des Charentes! Often under appreciated and relatively unknown, this delicious and complex mistelle will probably never be poised to be the world's next big thing. But it deserves its place in your back bar, and offers an impressive adaptability when it comes to craft cocktails.
Origin Story:
Like Roquefort cheese, the myth of how Pineau des Charentes came to be is a story of distraction and forgetfulness. A senior moment of sorts. A cognac producer in the 1500s adds some unfermented grape must to what he thinks is an empty barrel, but in fact contains some cognac. He forgets about this barrel, and discovers it months later. A fruity, new concoction is born!
Pineau Today:
About 14 million Liters of Pineau are produced annually in the communes of Charente-Maritime, Charente, Dordogne, and Deux-Sèvres- ranging in style from young to very old. Young Pineau is fruity and redolent of oranges rounded out with a hint of brown sugar. Aged Pineau takes on more caramel and dried fig notes. Both styles can be used to amplify cognac and brandy based cocktails.
A.E. Dor:Crafting very fine pineaus.
A.E. Dor remains committed to the tradition of making Pineau des Charentes, and like their extraordinary Cognacs, they allow their Pineaus to age well over the minimum requirements for the appellation. The blanc is made from Colombard, and the rouge from Merlot and Cabernet Sauvignon. Both are aged five years and clock in right around 17% ABV. They both can add complexity and boost cocktails that call for vermouth, like the Corpse Reviver or the Vieux Carré.
Here at the home office, we have developed a signature Sidecar that is so delicious, it borders on dangerous. We utilize the excellent A.E. Dor VS and the Pineau Blanc. If you want to make a truly top drawer cocktail, use A.E. Dor XO in place of the VS.
Michael Corso Selections Signature Sidecar Recipe
2 ounces A.E. Dor VS Cognac
1 ounce A.E. Dor Pineau des Charentes Blanc
2 ounces fresh squeezed lemon juice
2 tsp powdered sugar
Add all the ingredients to a shaker filled with ice, shake, then strain into a chilled coup. Garnish with a lemon.