A Place Called L'Enfer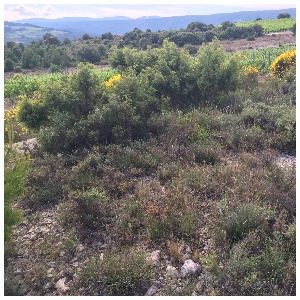 July 7, 2017
Michael Corso selections is pleased to announce the imminent arrival of two very special wines born of a time-weathered friendship and a little bit of happenstance. We are calling them "Secret de L'Enfer", or "hell's secret" and these exclusive bottlings come in two very delicious flavors: Pinot Noir & Chardonnay.
While we are always on the hunt for attractively priced wines, we would prefer they not come at the cost of quality or a sense of place. So a few years ago, when Mike was visiting Isabelle and Laurent Coustal at Château-Sainte-Eulalie in MInervois, they poured him a couple of wines from unlabeled bottles, and asked his opinion. He immediately knew that he was tasting; Pinot Noir and Chardonnay, well-made and varietally correct. The only questions that remained were how much could he buy and where the hell was it being grown?

The answer: L'Enfer (which literally translates to "hell" from the French), which is the local name for a "cru communal" in the Minervois near la Livinière. A communal cru is a named vineyard used by several vignerons in the region- the opposite of a monopole. L'Enfer is a remote, rugged, steeply-graded vineyard surrounded by dense thickets and shrubs, a few imposing trees, and all manner of Mediterranean scrub herbs. And of course, the ubiquitous broom flowers (genisteae) that populate and perfume the hillsides and roads.
Nestled inside this feral place, the Coustals and their neighbors have identified a few places where Burgundian varieties can thrive. The Chardonnay is planted on a northwest slope, the Pinot Noir protected by a cool valley. There is not much wine, only a few hectares worth to share, but we are thrilled with the initial results and cannot wait for you to try the Secret de L'Enfer wines!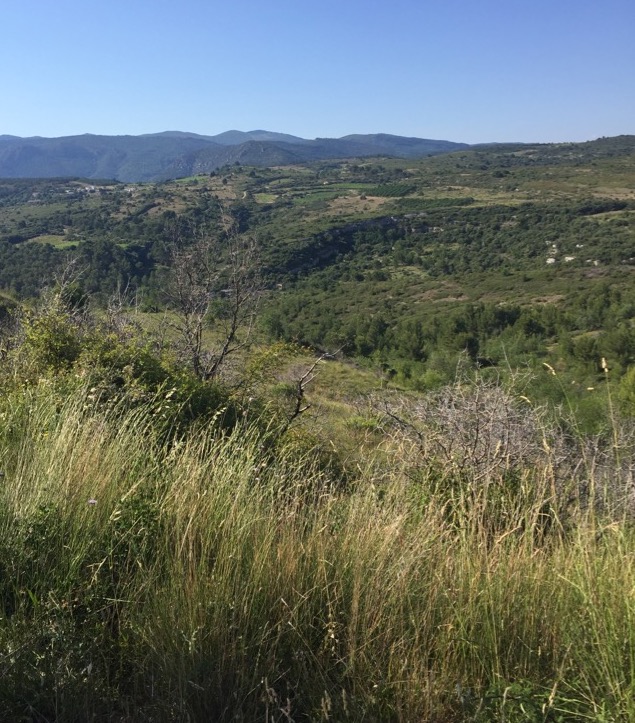 these grasses rustle in the most melodious way when the wind blows.....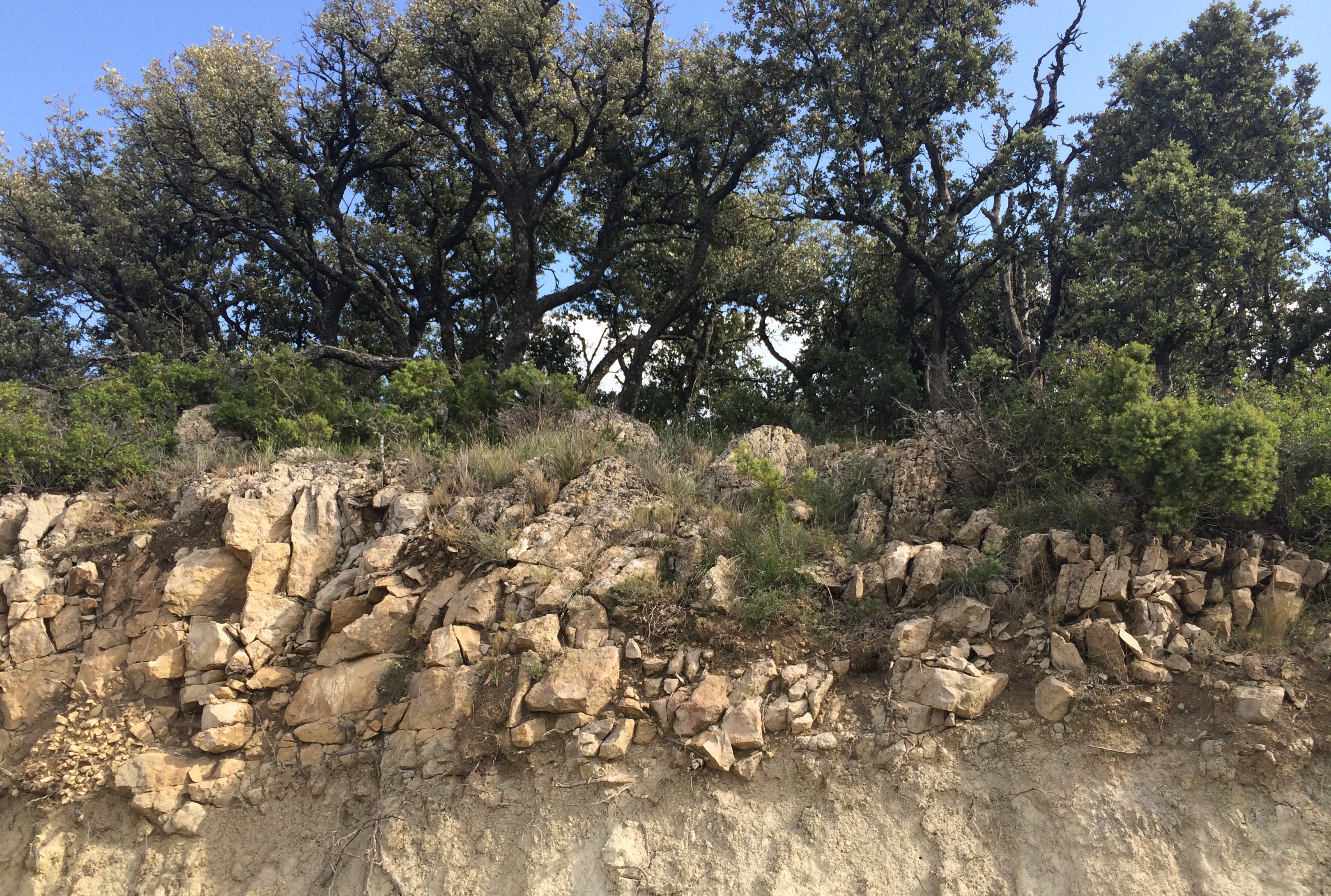 yikes! not fun to harvest, but awe inspring to look at....