A Place called Chinon. A Man Called Eric.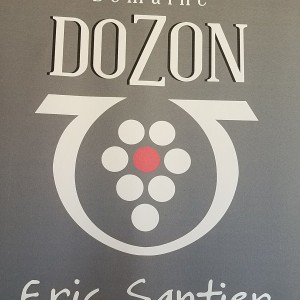 August 15, 2017
If you are a lover of Cabernet Franc (and we will forgive you if you are not) then you probably know how special and wonderful the Cabernet Francs from Chinon are. Sure, Bourgueil and Saumur-Champigny have their undeniable charms, but Cabernet Franc from Chinon has a regal air to it. The wines are in possession of a velvety texture wrapped up in those oh-so-Franc-y qualities of capsicum, mirabelle plums and cedar.
The little village of Chinon that serves as the heart of the appellation, is a small French joy unto itself; beautiful, medieval and flanked by the Vienne River, a long, south-running tributary of the Loire. Because of its proximity to this most important waterway, Chinon has great significance in France's colorful history.
But we are not here to talk about castles and templars, we are here to talk about wine.
Chinon's terroir is ancient. The top soils are composed of loose pebbles (erosive scree if you want to get fancy about it!) that sit atop gravel beds. Underneath one finds swaths of Turonian limestone. It is upon this that the Cabernet Franc thrives, and where Eric Santier of Domaine Dozon makes his Chinons.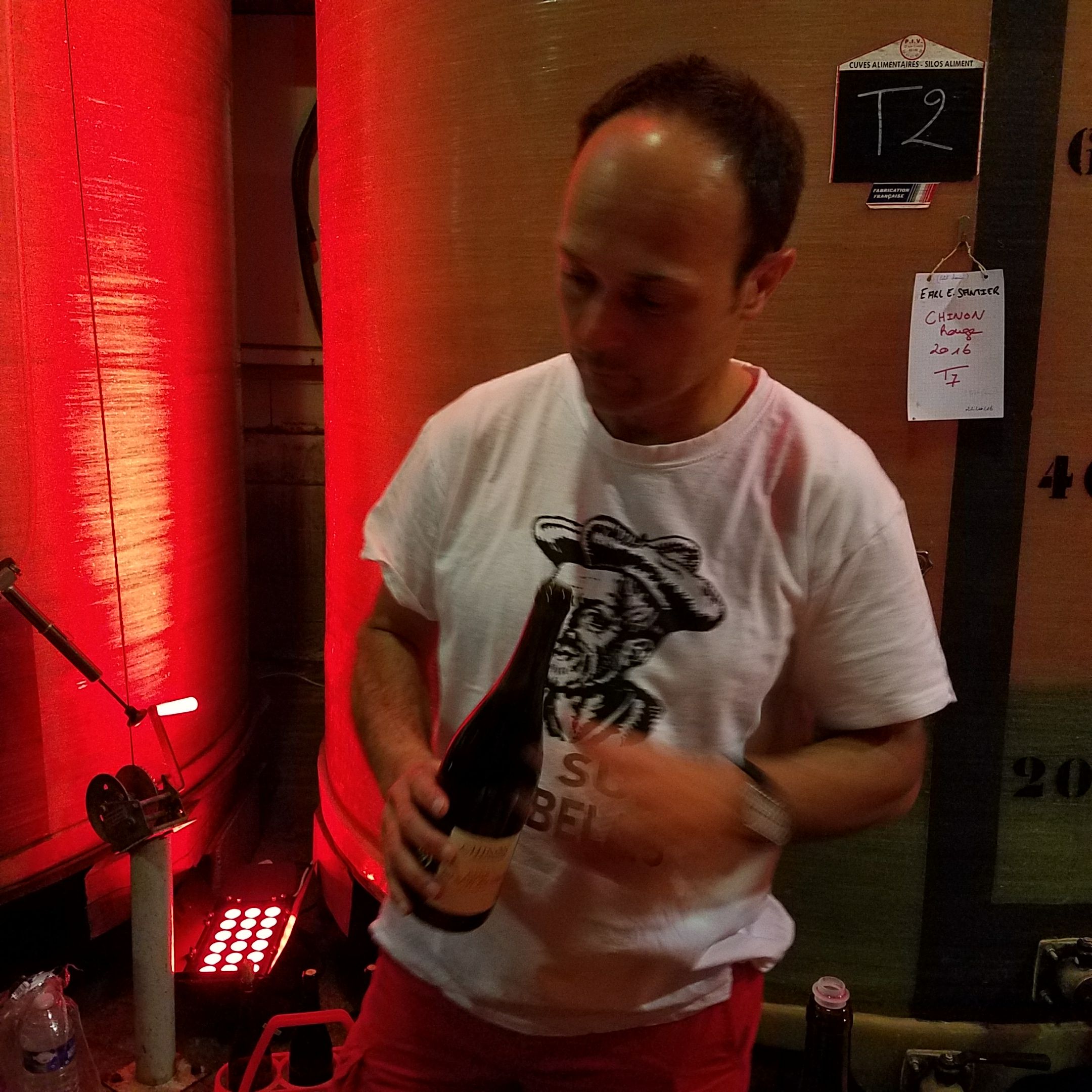 Eric in his "Je Suis Rabelais" T-Shirt, preparing for a Chinon Wine festival
Eric, a Chinon native, came into possession of this old property in 2013, after working several years with the renowned Chinon producer Bernard Baudry. He has slowly been transforming the vineyards and wines to suit his non-interventionist style. He farms organically when possible, and uses a minimum of inputs in the cellar. He has taken a "little-to-no-oak" focused approach to élevage and employs only natural yeasts.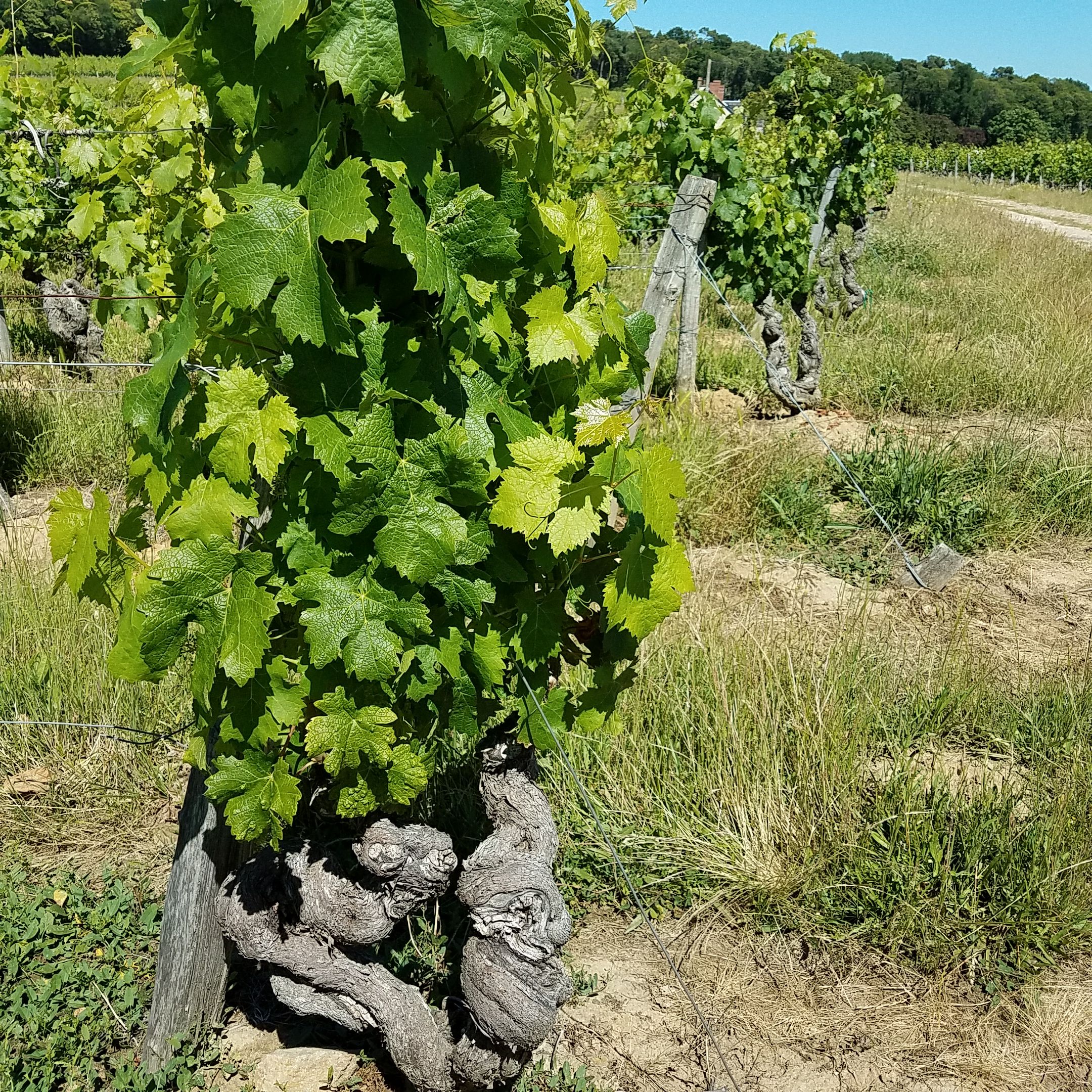 40 year old Cabernet Franc vines in the Saut au Loup, soaking up the sun
The vineyard, a monopole called "Clos du Saut au Loup", is a 14 hectare vineyard filled with the aforementioned Turonian limestone as well as some clay, with a southern and southeastern exposure. It is a beautiful and calm place, bustling with insects, birds and cover crops: the tell-tale signs of a healthy vineyard.
The resulting Chinon is delectable. It is selling out from under us and we cannot get enough. This is especially true of his divine Rosé.
Our message to Eric: Make more wine! Our message to you: Buy it while you can!