Chateau Bellevue Claribes - Entre-Deux-Mers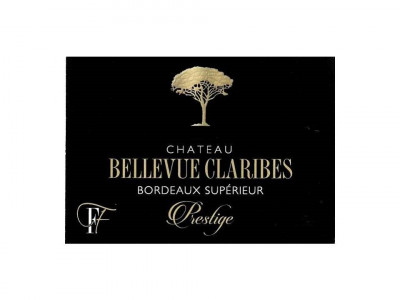 Chateau Bellevue Claribes is a large estate in the bucolic countryside of the Entre-Deux-Mers region of Bordeaux. Here proprietor Bruno Fontana's meticulous work in the vineyards ensures that his grapes ripen fully to express their maximum flavor. He makes outstanding red Bordeaux wines in a modern, fruit-driven style that represents the finest in modern Bordeaux winemaking.
Chateau Bellevue Claribes "Prestige" is a special selection of 100% Merlot from the property's best vineyard sites. It is vinified in temperature-controlled stainless-steel tanks for maximum fruit extraction then given a delicate oak treatment during 12 months of élevage for added complexity. Ch. Bellevue Claribes "Prestige" presents itself with enticing aromas of ripe dark fruits – blueberries and black currants – followed by a rounded, layered texture on the palate and a lush, exuberant finish that is immediately pleasing and immensely satisfying. Enjoy Ch. Bellevue Claribes "Prestige" with bistro favorites such as steak frites, lamb chops or roast chicken.