What's in Your Bucket?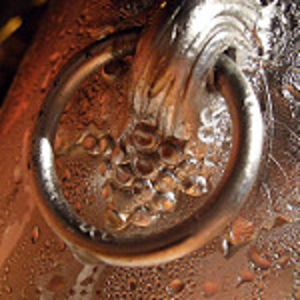 Indi samarajiva
February 17, 2017
If you have felt distressed lately by limited choices in the value bubbles world, we are here to brighten your mood. The oft overlooked but delicious world of French crémants awaits you!
Crémant refers to wine made via method champenoise (and here is a nice run-down of sparkling wine-making vocabulary for you) in France, outside the Champagne region. Almost every region makes one, utilizing local grapes. Crémant de Loire allows for Chenin Blanc, Chardonnay, Orbois, Cabernet Franc, Grolleau, Grolleau Gris, Pinot Noir, Cabernet Sauvignon and Pineau d'Aunis. . Crémant d'Alsace allows for Riesling, Pinot Blanc, Pinot Noir, Pinot Gris, Auxerrois, and Chardonnay. Crémant de Bourgogne allows for Chardonnay, Pinot Blanc, Aligoté, Melon de Bourgogne, Sacy, Pinot Noir, Pinot Gris and Gamay. And yes, we did a double take with Sacy: it's also known as Tressallier and grows primarily in the Yonne with all those other little Burgundian varieties no-one ever talks about. All crémants MUST go through secondary fermentation in the bottle, and undergo at least 9 months of time sur latte, and 12 months of total aging before release.
The great news about these high quality sparklers is that they typically arrive south of $30 on a retail shelf, and depending on the region and producer, come in a range of styles and flavor profiles. From the crisp, yet full-of-breadth offerings of the brothers Gautier at Domaine de la Racauderie, to the sublime and highly decorated wines of Domaine Camille Braun, your ice bucket runneth over. The brothers over at Domaine Guy Amiot & Fils have started a small, yet superb, sparkling line made from Chardonnay and Pinot Noir, and if you crave something uncompromisingly traditional, Domaine Vigneau-Chevreau has you covered. Their pétillant demi-sec is a tender surprise with hints of sweet fruit and a most gentle mousse.