We're The Crémant Guys!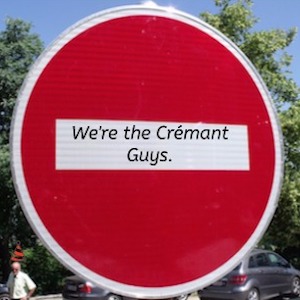 Elliott Brown
October 26, 2017
Whether we want to acknowledge it or not, the magical, crazy quarter known as O.N.D. is upon us. Anyone in the industry knows, among other things, this means bring on the bubbles! And while we are huge fans of the glory that is Champagne, we are also happy to be in the know regarding one of France's best kept secrets: Crémants.
Crémant is a term used in France to signify traditional method wines made outside the region of Champagne. Most notably, quality sparklers come from Alsace (Crèmant D'Alsace) the Loire Valley (bottled under a variety of names including Crémant de Loire) and Burgundy (Crémant de Bourgogne). Production laws specify hand-harvesting, a gentle pressing, secondary fermentation in bottle and a minimum of 9 months sur latte (sometimes more depending on region). Crémants typically use local grapes, so each region has a sparkling expression of their own unique character and terroirs. We have fantastic examples of each, marvelously priced so it's easy for consumers to stock up.
From Domaine Camille Braun we offer both a Crémant D'Alsace Brut and Crémant D'Alsace Rosé, both vibrant and complex. The Rosé is often difficult for us to keep in stock, and we would like them to make more. In the meantime, get yours while you can!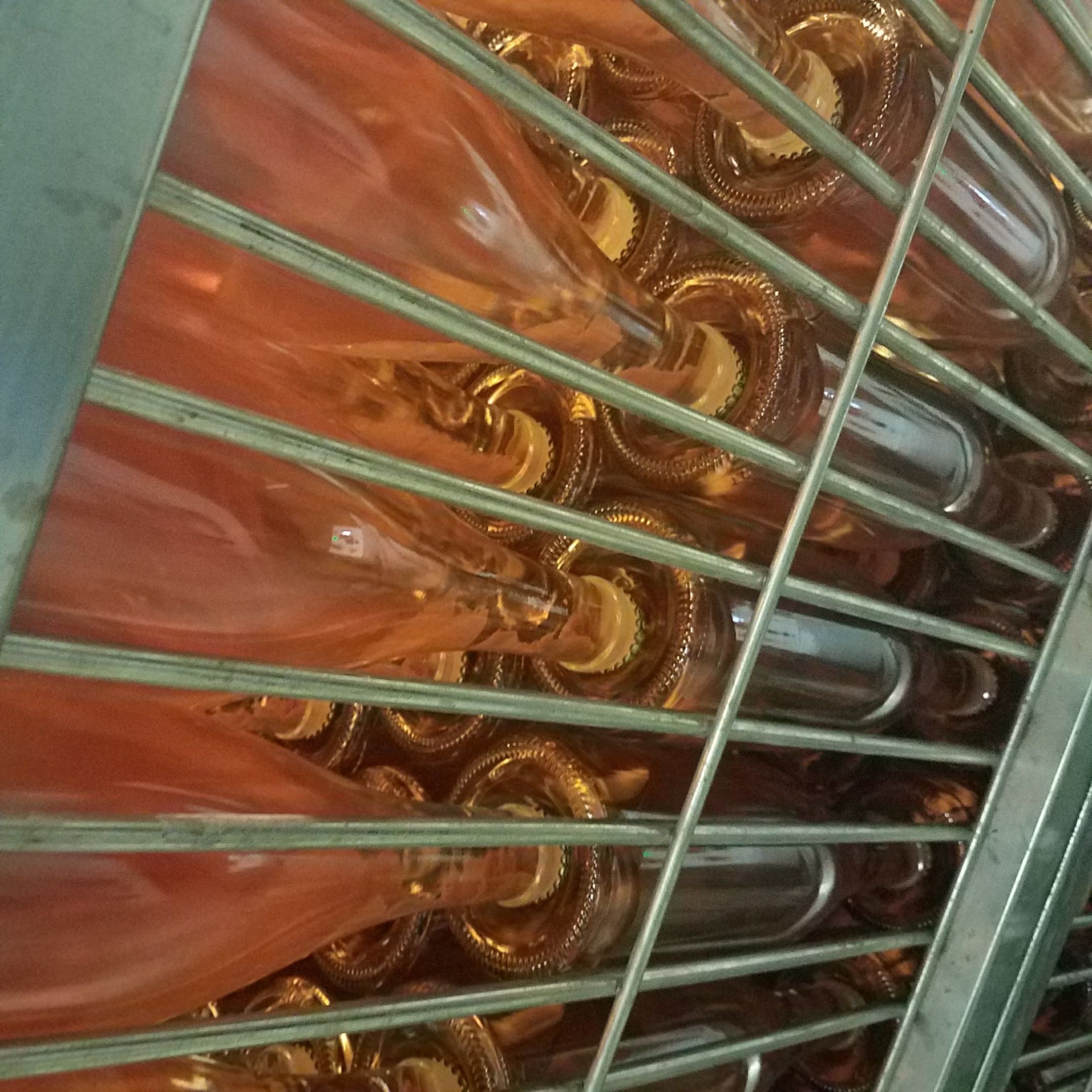 we're not messing around when we tell you this gyropalette will be empty by Thanksgiving!
From the Loire- richer styles of sparkling Chenin from superstar Vouvray producer Domaine VIgneau-Chevreau. They offer a superb Méthode Traditionelle Brut and elegantly fruity Pétillant Demi-Sec. And there is also another style of Vouvray Brut from under-the-radar producer Jean-Michel Gautier (Domaine de la Racauderie), a very racy, super-fresh, invigorating expression of sparkling Chenin. Jean-Michel also makes an unusual sparkling Touraine Rosé from Grolleau- the 'worker' grape of the Loire Valley. Delightfully fruity without being cloying, this wine has always been the sleeper hit of any Loire Valley tasting we've ever worked.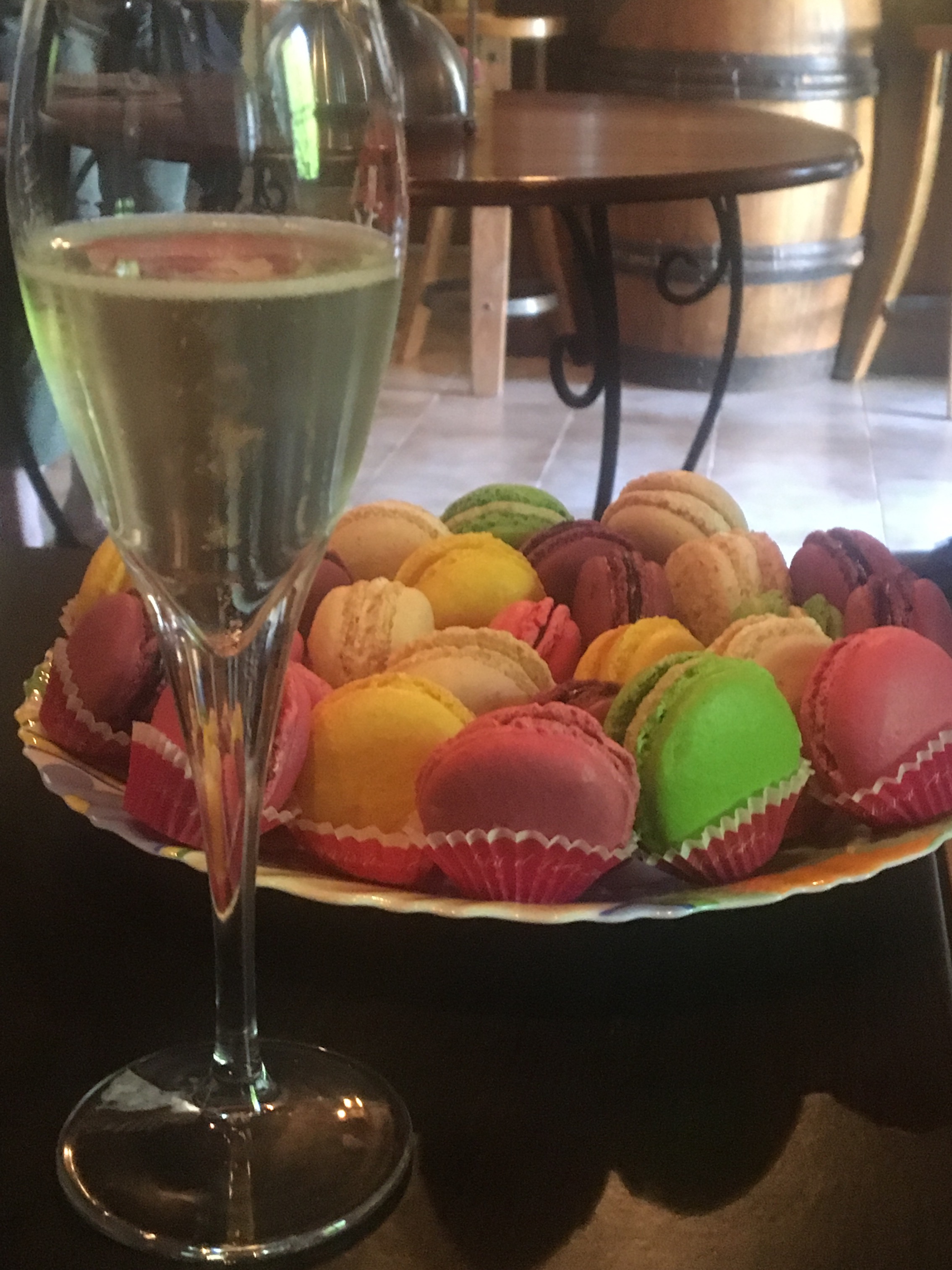 This may have been one of the best things we've ever had- macarons and sparkling Vouvray with Jean-Michel Gautier..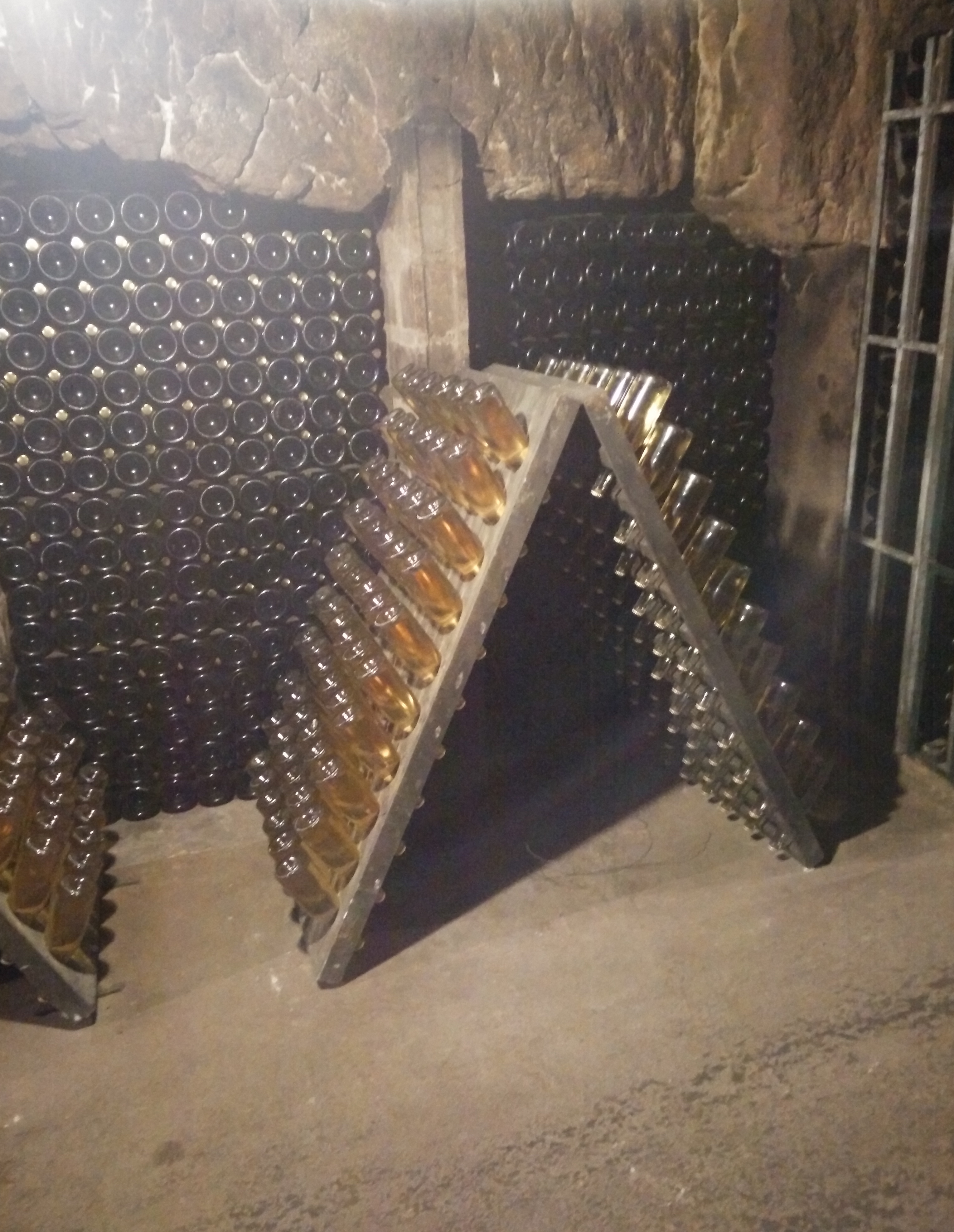 Did anyone say artisan? The bottles at Vigneau-Chevreau are HAND-RIDDLED!!!!!!
Lastly, adding to their stable of high-quality Burgundies, brothers Fabrice & Thierry Amiot of Domaine Guy Amiot & Fils make a Crémant de Bourgogne Brut and a Crémant de Bourgogne Rosé, both ridiculously high in quality yet easy to drink.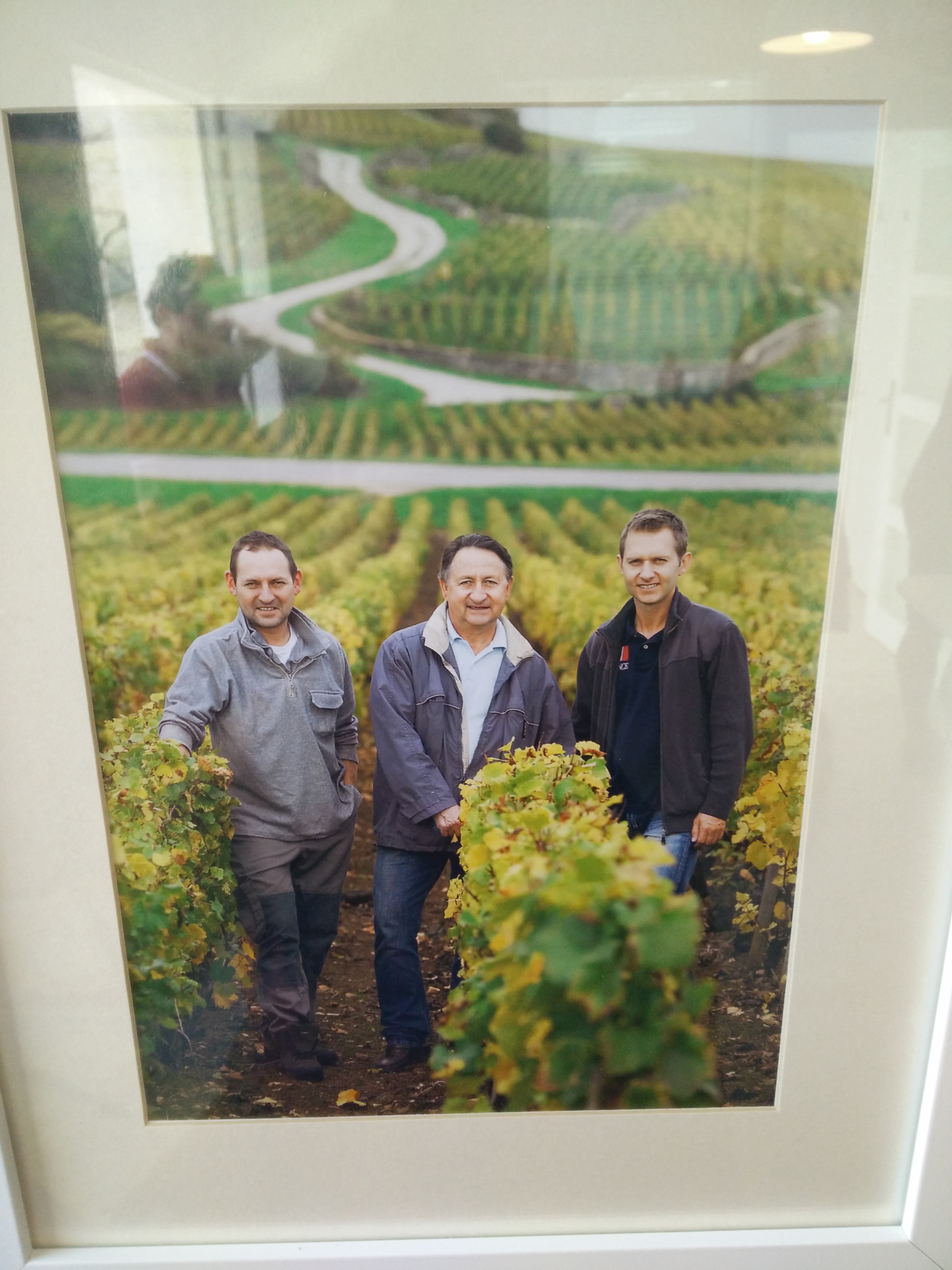 Does it get more adorable than these 3 Amiots? Probably not.