Up, Up and Away with Some Cool Climate Chardonnay!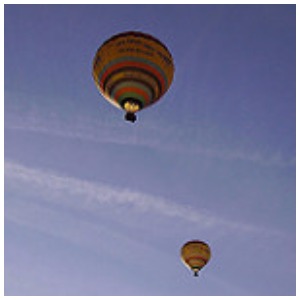 JPC24M
March 21, 2017
Michael Corso Selections is pleased to announce the newest addition to the perennially popular Le Grand Ballon line from Thierry Delaunay: Chardonnay! This wine joins a bright and lively Le Grand Ballon Sauvignon Blanc as well as a juicy and easy-going Le Grand Ballon Rosé made from Gamay, Cabernet Franc & Côt (aka Malbec).
The Chardonnay, like the rest of the line, is fresh and inexpensive, aged in stainless steel tanks (see the picture below-positively glimmering with freshness!) and enclosed in a screw cap. No oak, no chips, no buttered popcorn, just fresh orchard and citrus fruit, for a very attractive price. And while we most often associate the Loire Valley with Sauvignon or Chenin Blanc, Chardonnay is allowed and does pop up here and there. It is most prevalent in the appellations of Côtes D'Auvergne and Saint-Pourçain, both of which lie a couple hours south of the Touraine.
Thierry has a top-notch operation located in Pouillé, just about 1 hour east of the beautiful city of Tours. This is the very heart of the appellation and Thierry is perched atop a hill with a stunning view of the Cher River. The name of the line is an homage to the many hot air balloons one often sees in the summer, idyllically floating in the sunny skies. This is castle country: balloonists drift over the bucolic countryside dotted with the imposing limestone chateaux of the old French aristocracy
Le Grand Ballon Chardonnay arrives mid-march, 2017.