The Siren Song of The Petits Châteaux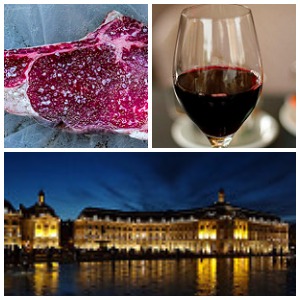 N. Georgiev/descub./L. Pacifici
June 1, 2017
It's easy to grow weary of summertime BBQ wine pairing recommendations: Zinfandel and California Pinot Noir come up quite a bit. However, we cannot recall the last time we reached for Zinfandel here in the Michael Corso offices; suffice it to say probably never. Oozing and ripe with fruit is fine for produce; in wine we prefer a bit of restraint coupled with freshness, and enough tannin and acidity to invigorate the palate, rather than bludgeon it to death.
If you feel this way, you could really benefit from having loads of trusty and inexpensive Bordeaux in your cooler. While the majesty and pomp of the Grand Cru Classé may define the region, he indisputable value of the petits châteaux is its true soul.
Mike takes his "petits" very seriously and it takes someone very clever, with a lot of experience to separate the wheat from the chaff. With 100's and 100's of petits châteaux available for sale, and the complex web spun by the merchant system there, this is no easy task.
Our stable of "petits" include: Château Maurac, Château Lescalle, Château Barreyre, Château Tour de Gilet and Château Laronde-Desormes, all offering high quality coupled with incomparable value. These are properties managed by the talented oenologist, Claude Gaudin.
Although all of these properties bottle their wines under the Bordeaux Superior appellation, they are in fact, located in the southern sector of the Haut-Médoc, close to the Gironde River. The vines are carefully tended by Claude, densely planted and vigorously pruned. All offer a flavor profile in accordance with their various terroirs. From the structured Maurac, mineral-driven Lescalle, classically-minded Barreyre, fruity Tour de Gilet to the elegant, Margaux-like Laronde-Desormes, each offers an inviting charm, at a very attractive price.