The Beyers Are Coming! The Beyers Are Coming!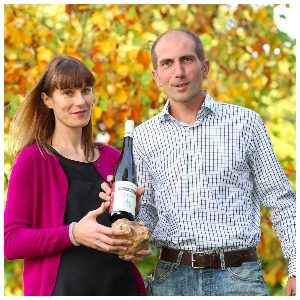 Domaine Emile Beyer
April 19, 2017
Over the next few weeks, we are thrilled to be hosting Valérie and Christian Beyer of Domaine Emile Beyer to our various, national markets. We have tons of work and events planned for them, and here is a brief lowdown:
Valérie is currently taking over the west coast, in both San Fransisco and Los Angeles where she will be working her magic with various accounts, including cocktail "meet and greets" with key accounts and a myriad of visits, private clubs- you name it.
We trade Valérie for her husband Christian on Monday, April 23rd and he will be working markets in Omaha, Boulder and Chicago. Christian is known internally as the "work-with who never sleeps" so to that end we have his schedule pretty jam packed:
Wednesday, April 26, 2017 @ 11:30 AM.
Consumer Lunch-Omaha, NE
Dolce
12317 W Maple Rd
Omaha, NE. 68164
402-964-2212
$35.00/Per Person
Anchor Beverage and Dolce restaurant are hosting a wine luncheon with Christian Beyer. Starting with a short quaffing, the lunch will consist of three wines paired with three savory courses. Reservations are required, call Dolce directly to book a seat.
Thursday, April 27th, 2017
Consumer Dinner-Boulder, CO
Mateo
1837 Pearl St
Boulder, CO. 80302
303-443-7766
$75/per person - $120/ per person with wine pairings
Mateo will be presenting a four course menu for their 5th annual Emile Beyer dinner. Christian will be on hand to present the wines and mingle with the guests. Please call Mateo to book your seat.
Sunday, April 30th, 2017 @ 5:00PM.
Consumer Dinner- Wheaton Il.
Suzette's Creperie
211 W Front St.
Wheaton, IL. 60187
$110.00 per person
630-462-0898
This is a five course dinner paired with 8 different wines and a chance to mingle and taste with Christian Beyer himself. Call Suzette's directly to book a seat.
Trade Lunch- Chicago IL.Monday, May 1st, 2017 @ 12PM
Green Zebra
1460 W Chicago Ave
Chicago, IL. 60642
TRADE ONLY-Please R.S.V.P. Kim Johnson
We invite you to join Christian Beyer for a seated lunch featuring single vineyard and Cru Selections from Emile Beyer, Alsace paired with enlightening conversation on biodynamic farming, artisanal winemaking and the inspired cuisine of Chef Shawn McClain.
Tuesday May 2nd, 2017 @ 6:30 PM.
Consumer Dinner- Oakbrook IL.
Mon Ami Gabi Oakbrook
Oakbrook Center- 260 Oakbrook Center
Oakbrook, IL. 60523
$55.00 per person
Follow this link to book your seat, or call the restaurant directly.
Christian Beyer will again be on hand to pour and talk about his wines including Grand Cru and single vineyard wines- all paired with a four course menu from Mon Ami Gabi Executive Chef Bruce Williams.
After all this we hope the Beyers are able to finally get a good night's rest!