Meatballs and Malbec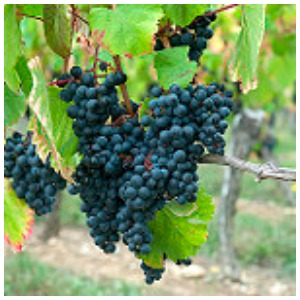 Peter Hastings
March 13, 2017
Argentine Malbec is now ubiquitous and easy to find both on wine lists and grocery store shelves, but that leaves us with the little problem of how to sell French Malbec from Cahors. And when we try to differentiate the two, we often resort to loaded adjectives such as "rustic" and "structured" when talking about Cahors, and "juicy" and "smooth" when describing Malbec from Argentina. None of this helps advance the cause for Cahors.
But there are so many cool things to know about the region. For instance, winemaking has been document there since Roman times (50 B.C.-take that Argentina!) The vineyards are planted mainly on gravel terraces that line the Lot River, which provides a warmer meso-climate for the vines. The region has also suffered, and recovered from two devastating events; phylloxera in the late 1800s and the apocalyptic frost of 1956. The economic impact of these was enormous and so was the task of re-planting; however, the people of the region got back to work. The appellation of Cahors only allows for red wine with a minimum of 70% Malbec (sometimes called Côt). Tannat and Merlot are also allowed. The maximum yields are rather strict too: 50 hl/ha. Compare that with a more expensive address like Paulliac, where the maximum yields are 57 hl/ha.
Our producer, Bernard Bouyssou of Château Armandière makes a lovely range of wines in a variety of styles. The Cuvée Château is perhaps his softest version of Malbec, but there is a lot of stuffing here. The Malbec Ancestrale, however is a serious wine for serious wine drinkers, an absolutely lush and full-bodied, uncompromising rendition of this beloved variety.
For food, it is easy for an inexperieneced cook to plop in a pairing like cassoulet here. You've probably read this before: pair with cassoulet. Let's unpack this a little though, shall we? First of all, a cassoulet is a ridiculously busy recipe that involves at least 4 different kinds of meat (pork shoulder, duck confit, sausages, a ham hock and who knows what else). Then there is the issue of the beans. This is a source of endless drama and argument. Some say the bean must be a flageolet, others insist upon haricots de soissons (try sourcing these!) or the coco de tarbais. If you are exhausted already we don't blame you. Once you have spent 6 weeks gathering these ingredients you then will spend the next 48 hours of your life making the cassoulet. We imagine this is doable for about 1% of the population.
Why not try a superbly simple recipe called "Boules de Picoulat". The is a Catalan/French recipe that will provide a dynamic pairing for Cahors wine and take you about 15 minutes to cook. It is basically little meatballs in a tomato sauce with green olives, thickened with flour. We are providing a little video in French. It's very easy. For the meat, you can use a combination of ground pork and 80% lean round beef. You will need about a pound of each. Happy Cooking!