In Defense of Small Bottles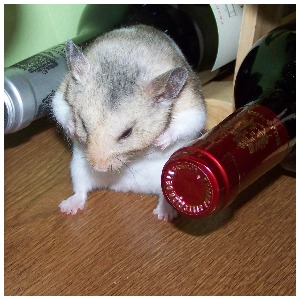 Jennifer
August 1, 2017
For the past few years, large format bottles have dominated the wine press and "super somm" Instagram accounts, often accompanied by funny little puns (à la Michael Madrigale, formerly of Bar Boulud) or vulgar references to size (no comment from the peanut gallery).
We may be hopelessly off-trend in promoting our half bottles, but sometimes if you just are one, or even two people, a half bottle ( or 2) is the perfect way to get through an evening out, or to have something fine at home on a Tuesday night. There is a certain "romance" about a bottle of wine on the table. Dinner for two over a half bottle or a half of white and a half of red; nothing like it.
It's just that you don't always need 1500 ml of wine. (Of course, being a full service importer, we got large bottles too, if you need)
Here is a look at what is available in demis:
Sparkling Demis
Joseph Perrier Brut "Cuvée Royale"
White Demis
Domane Gilles Noblet Pouilly-Fuisse "Domaine de la Collogne"
Emile Beyer Riesling Grand Cru Eichberg
Emile Beyer Riesling Grand Cru Pfersigberg
Red Demis
Domaine Jacques Girardin Santenay "Clos Rousseau 1er Cru"
Château Maurac Haut-Médoc
Domaine Raspail-Ay Gigondas
Domaine du Grand Tinel Châteauneuf-du-Pape Rouge Classique
Château-Saint-Georges Saint-Georges-Saint-Émilion
Sweet Demis