Grenache For The Win!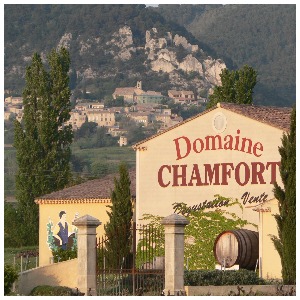 September 13, 2017
Vasco Perdigao is not your typical Rhodanien. The punchy, spirited progeny of a Portuguese Father and French Basque Mother, Vasco apprenticed with the late Alain Paret in the Northern Rhône for seven years, before working under Denis Chamfort at Domaine Chamfort. The irrepressible Vasco was able to purchase the Domaine from Mr. Chamfort in 2010, and he and his wife Sonia now run the estate.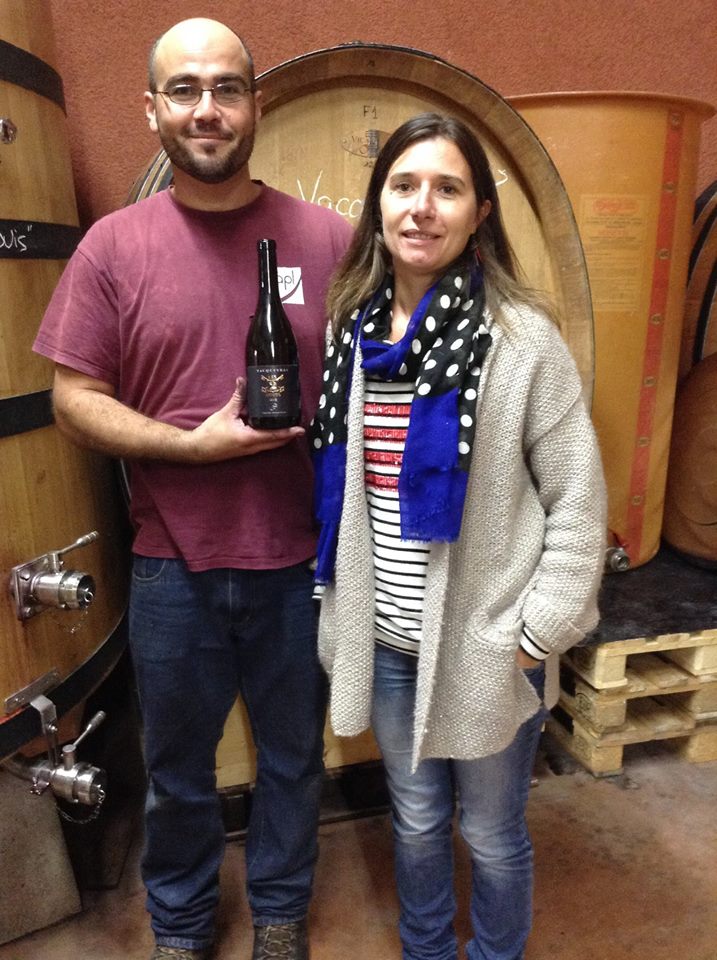 Vasco & Sonia
The results are delicious, heady, concentrated wines made from several terroirs. The winery is located in Sablet, but the domaine's holdings extend to the neighboring appellations of Vacqueyras (10 hectares) and Rasteau (4 hecatres). Between the sub-zones of Sablet and Séguret, there are another 12 hectares.
Vasco is a passionate steward of the earth, and while not dogmatic, practices organic viticulture when he can, and is constantly mindful of the impact he, and his vines, have upon the environment. Fermentation and élevage are done simply and directly in cement vats. There are also some larger wooden foudre in which most of the wines spend a few months before bottling. Yeasts are indigenous, although in the southern Rhône it is very common to make additions of commercial yeast during the process, due to the high potential alcohols. Vasco does this when necessary.
The flagship wine from Vacqueyras is absolutely delicious, silky, peppery and full of verve, yet there is also a brooding gravity to it. The Rasteau is kind of a monster, with toothsome tannins and a piercing cherry core- that wine needs air and/or time. And, there is a marvelously well-priced Côtes du Rhône made with fruit from the Sablet vineyards. As its name implies, the soils here are composed of sand, but there are also pockets of red and white clay, and loose sheaths of limestone scree that dot the gentle slopes. Sablet also enjoys one of the most stunning and unobstructed views of the Dentelles de Montmirail, the famous mountain range of the region.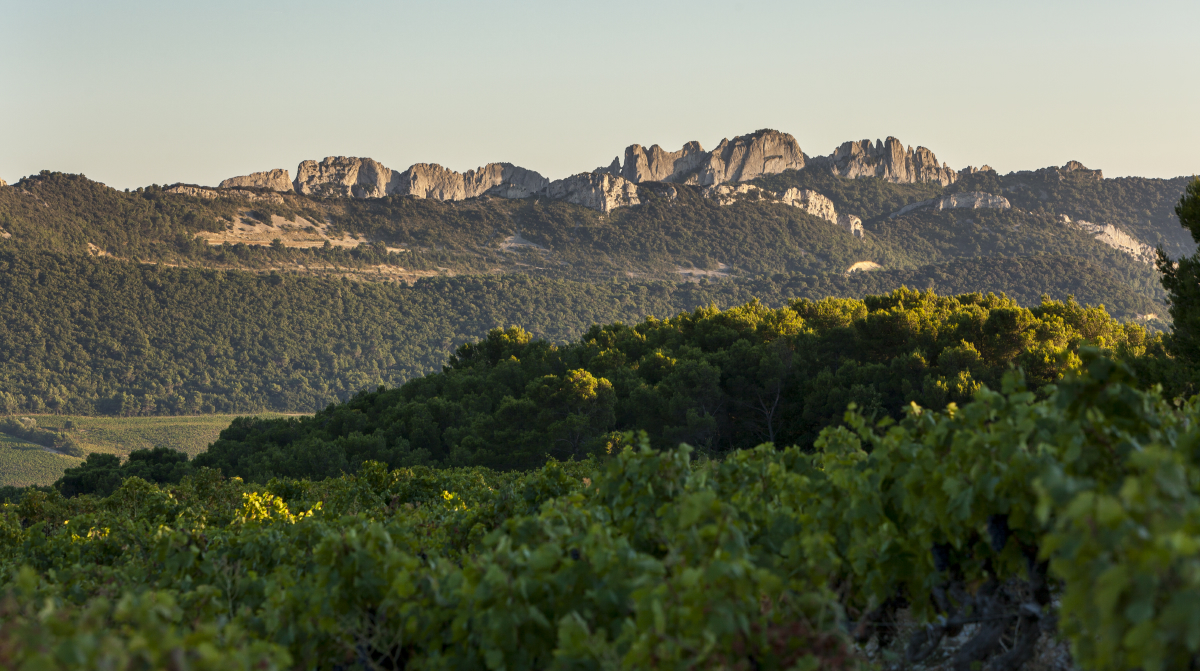 Room with a view!! Lucky Sablet!
Vasco chooses to not to list the Sablet sub-zone on the label, and the wine is sold (and priced) as a simple Côtes du Rhône. Once you taste it however, the wine inside belies its modest labeling.
Lamb and duck are obvious contenders when it comes to pairing Grenache based blends such as these. However, we have also had great success pairing these wines with chicken thigh kebabs and Middle Eastern fare. Grenache does not quarrel with yogurt based sauces, whose lactic tangs often resist wine pairings.