An Unhinged and Glorious Chenin Blanc-The "Clos de Rougemont" from Domaine Vigneau-Chevreau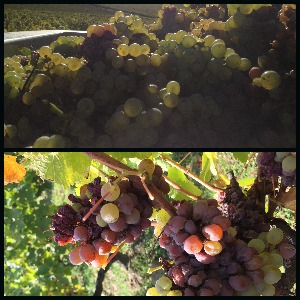 May 11, 2017
A few weeks ago, we opened an exceptional Vouvray from Domaine Vingeau-Chevreau, from the "Clos de Rougemont", a special vineyard connected to the historic Abbaye de Marmoutier, 3.4 kilometers from the center of the city of Tours. It was the kind of wine that haunts the mind long after the last drop has been coaxed from the bottle. As part of a restoration that took place 20 years ago, the Vigneau family was granted a 50 year contract to replant and restore the vineyards of the Clos de Rougemont. While only a mere 600 cases are made per year, the results have been heavenly!
Many of our producers are battling the devastating effects of what seems like an endless hail right now- it can be frightening for a vigneron and importer alike; we worry for the effect on our producers' livelihoods and know we will have a little less wine to sell down the road.
For the moment however, we can seek comfort in the fact that we have a good amount of 2015's from Vigneau, and a host of others, to sell. This may be a good time to grab a little extra. You take a look at Vigneau's entire range here.