Among the Orchards, You Will Find The Crozes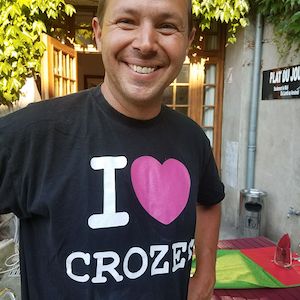 September 6, 2017
The Rhone Valley is a geological grave, a graben, a tectonic rift, a result of the formation of the Swiss Alps and the Vosges Mountains. A painful protracted, evolution, this formation, that started at the beginning of time and stretched on until just recently.. The Rhône Valley separates the Alps from the Massif Central (you can see Mont Blanc whilst standing in the vineyards of Cote Rotie). There is a geological shift at Tournon, and south of that some clay seeps in, at Hermitage & Crozes Hermitage.
In a beautiful valley flanked by hillsides, just outside the small village of Chanos Curson, the Chevalier family has made their living for generations, growing fruit in this fertile valley, and wine grapes on the more impoverished hillsides. This is Crozes-Hermitage country. Nicolas and Marlène, the current generation of Chevaliers, have been the first to bottle under their own label. For years all the grapes were sold to the co-op in Tain. Now the fruit from the best vineyards stays in the family and are made into extraordinary wines .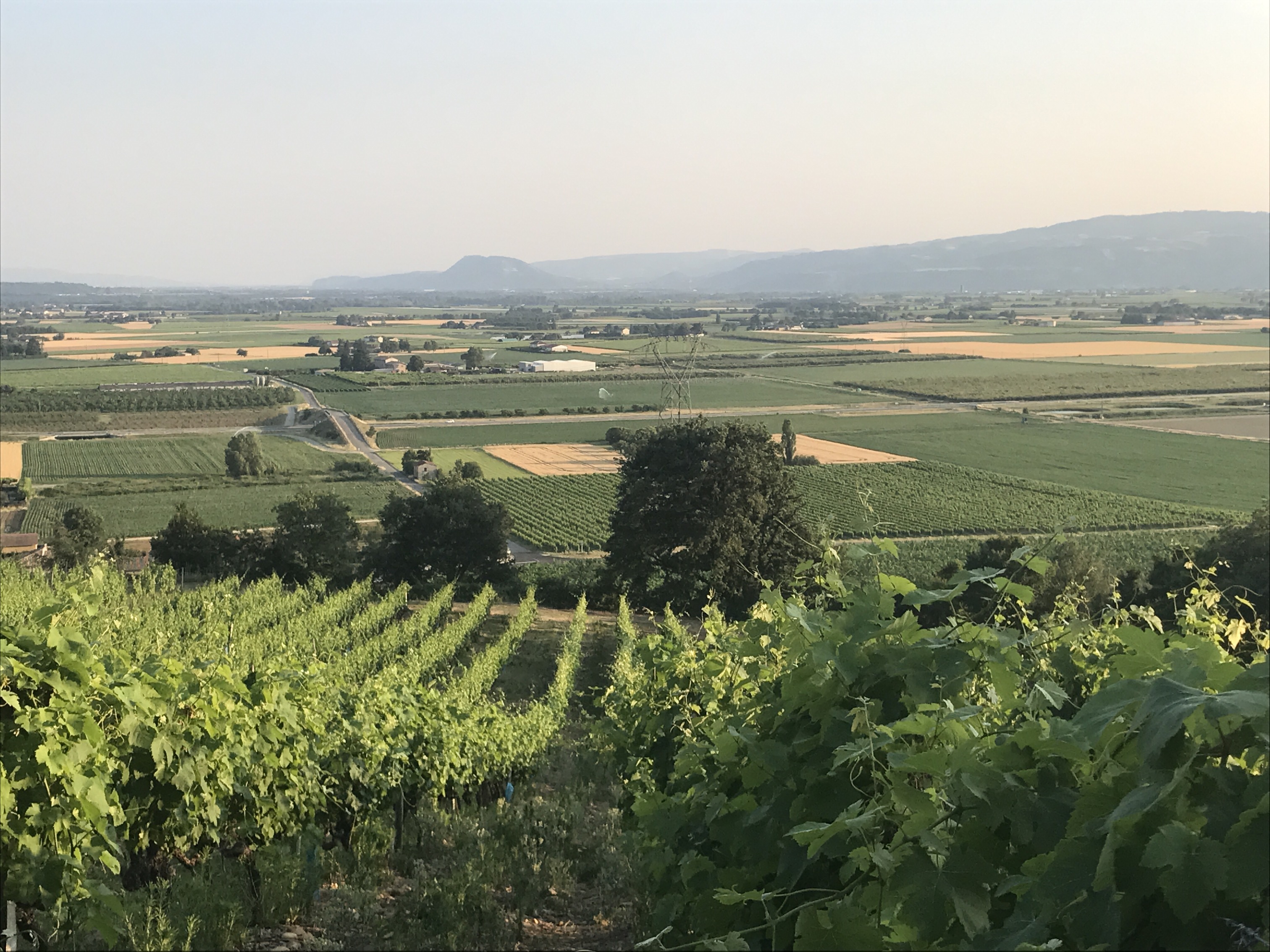 The stunning view from Marius...
The Chevaliers work primarily with four vineyards. "Marius" is planted with Syrah and just under one hectare. "Les Pends", was planted in 1972 and contains Marsanne. This one clocks in at a whopping 1.72 hectares. There is also La Motte, and Haut La Motte (above La Motte), a hilltop site that was acquired five years ago.
Nicolas produces wines in a lush, clean, modern style, using some new oak when it seems right. He prefers 400 Liter barrels and tonneau. Marius and Les Pends have a rich and unctuous quality to them, the wood supplying great structure yet fully integrated.. It is a mystery that white Rhône wines are often overlooked-to us they are some of the most aromatically complex white wines on the planet. Their affinity for pairing with lighter cuisines, oily fish and Mediterranean food are unparalleled. There is also a cuvée called "Les Voleyses", made with younger vines of Syrah from the estate as well as other sites. Voleyses is aged in stainless steel, that has a nervier, fruity character, a true delight.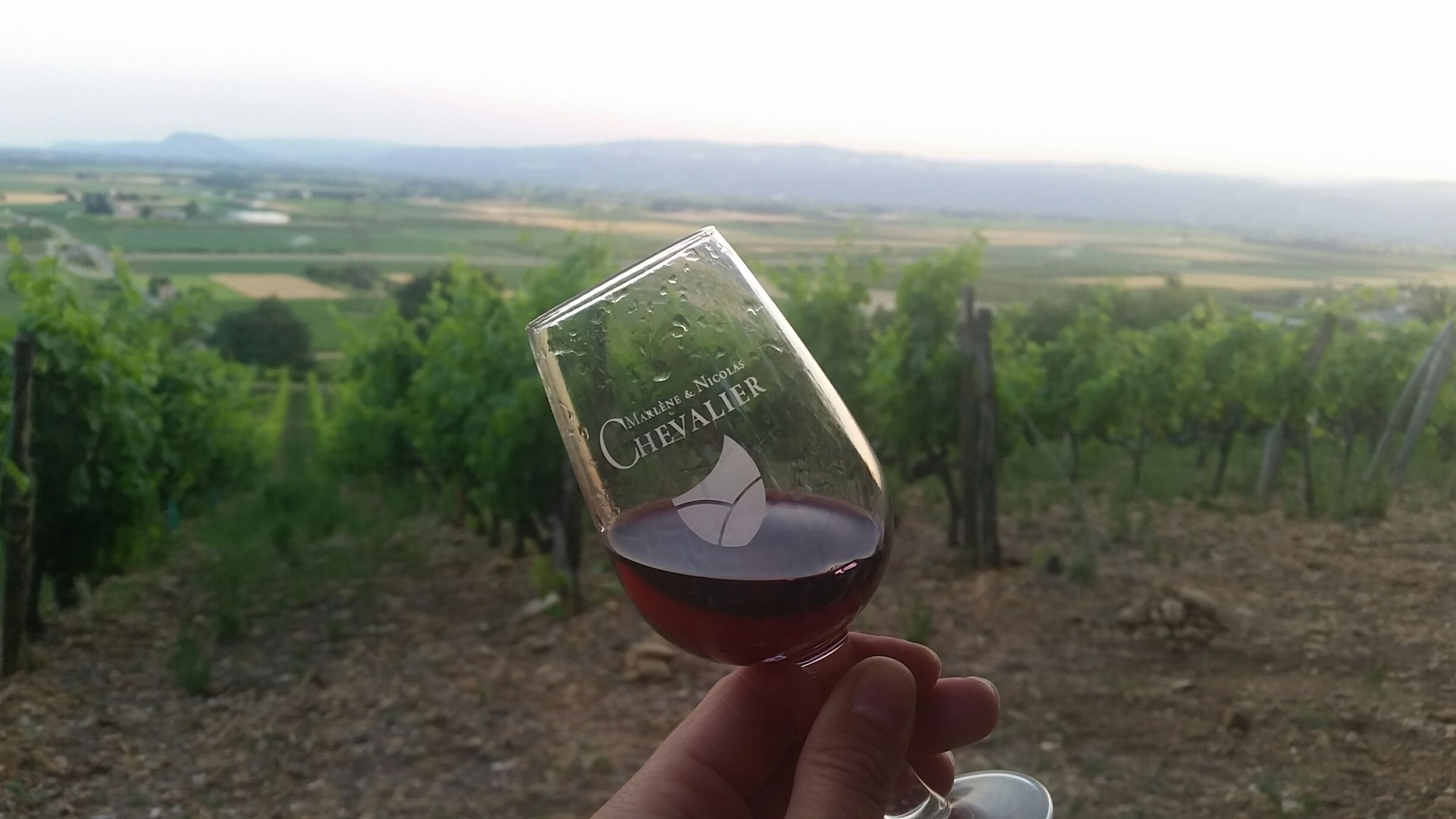 Have a glass of Les Voleyses.....
Nicolas and Marlène have just recently finished construciton on a new cellar, insuring a future for these beautiful wines.