Affordable Burgundy: Tuesday Night's Holy Grail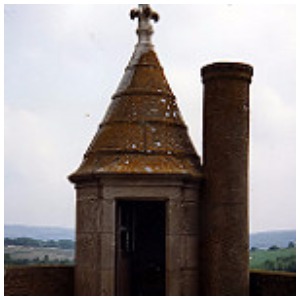 Phillip Capper
April 4, 2017
Anyone who drinks Burgundy with any degree of regularity knows intimately the pain of trying to acquire something that fits in what we like to call the "Tuesday night spaghetti wine" category. Something affordable to have with a mid-week dinner and to keep us happy. Bourgogne AOP is usually where we head, and one would think that with 155,000 hectoliters of the stuff being produced annually, there would be a myriad of choices. But let's face it, sometimes Bourgogne, especially in the rouge category, can be disappointing, thin and reedy. And no-one wants thin and reedy wine.
There are reasons for this. Pinot Noir, a fickle and famously difficult cultivar, does not always attain its potential for haunting aromatics and textural complexity at higher yields. Vines for Bourgogne AOP are typically relegated to the shallow, fertile swaths of clay that are part of a geological rift system, sometimes called the "Bresse Plain" or "Bresse Graben", where they tend to crop more vigorously.
Enter Jacques Girardin, the King Arthur in our little tale here. He farms a 2.25 hectare plot of Bourgogne Rouge, in a place named "Peuraine". This is a site of 50+ year old vines whose yields reach only 49hl/ha at best (the allowed yield for Bourgogne Rouge is 60hl/ha).
And here at Michael Corso selections, we took a firm position with 2015, assuring your future Tuesday nights were filled with Burgundian splendor. The grapes for the Bourgogne Rouge are de-stemmed and vinified in the same exact way all the wines of the domaine are, including the flagship Santenay "Clos Rousseau 1er Cru" and lovely Santenay "Les Maladiéres 1er Cru." It is also important to note that this wine is made from 100% Pinot Noir, which is not always the case in Bourgogne Rouge. Sometimes they slip in a little Cesar, Pinot Blanc, Gamay or other little scoundrel. But not to worry here!