A Love Letter to the 2014 Domaine Raspail-Ay Gigondas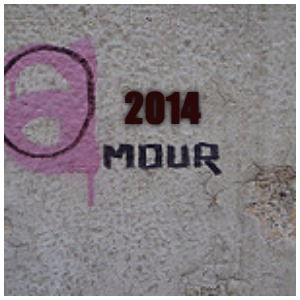 Nicolas Nova
May 17, 2017
As much as we love it when our wines receive high scores in the press (let's face it, we are a culture of validation!), selling, enjoying, and drinking wine is a much more nuanced and complex process. A single numeric value cannot possibly capture the enormity of what passes from bud break to harvest. Knowing the exacting work and toil that goes into a single harvest, this quantitative assignation of worth seems unjust at times.
With that out of the way, let's talk about a couple recent vintages in the Southern Rhône Valley. 2015 is the kind of vintage that will receive massive scores, and the press is already abuzz with its potential. 2014 may get buried underneath its metaphorical (and literal) weight. But those who ignore or dismiss 2014 might miss out on some great wines.
Stylistically, 2014 is a vintage of freshness and high-toned aromatics, one of levity, imbued with a delicate, lacy structure. This is a vintage for drinkers, and in that sense a perfect placement for on-premise accounts, and for those of us who prefer to open our bottles rather than hoard them. The alcohol levels are lower than what is typical for the region. It's what we call a "grower's year" and one that required a huge amount of work in the vineyard. Harvest decisions were crucial and sorting was key.
That is why, in the case of Domaine Raspail-Ay, a grower famous for their meticulous work in the vineyard, 2014 is a true sleeper. Their 2014 offering is a stunning example of Grenache in restraint, perfumed with silky kirsch-y fruit that never gets bombastic and a bright, peppery finish. When the 2015 comes, we will have different adjectives to describe its particular magnificence. But right now, a slight chill on a ready-to-go 2014 and heaping platter of grilled lamb kebabs sounds just about right.
We will leave you with a review from Master of Wine, Tim Atkin. Yes there is a score, but the words also speak volumes:
Domaine Raspail-Ay Gigondas
91 Points
Lovely nose, real intensity of fresh fruit and fresh herbs. Full body, good intensity of fruit,
good concentration. Lovely balance between fruit, ripe tannin and acidity. Raspail-Ay are
one of the top estates in Gigondas, and their 2014 is, as ever, delicious. A little lighter than
some years but delightfully drinkable. -Tim Atkin, 2014 Rhône Report, Published 2015