A Belated Earth Day Present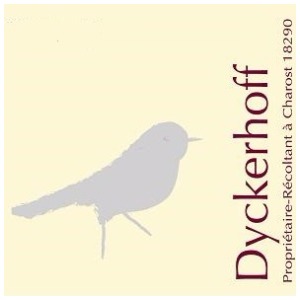 May 10, 2017
Our Reuilly producer Domaine Dyckerhoff is now officially certified by Terra Vitis as of the 2016 vintage. This organization focuses on protecting natural resources, mitigating environmental damage, and advocating for the people who work in viticulture. They join Henri Poiron of Domaine des Quartre Routes in taking this laudable step.
We thought this was a good as time as any, to remind you of the delightful wines they make.
The 2016 Petit Gris Rosé and 2016 Reuilly Blanc have both arrived and are ready for sale. The village of Reuilly is a remote little island, lying almost directly between the cities of Tours and Chavignol. The main agricultural pursuit here are cereal crops, save for a lone outcropping of Kimmeridgian limestone and clay, where Sauvignon Blanc, Pinot Gris and Pinot Noir vines are planted. Reuilly Blanc offers exceptional value and an alternative to its pricier neighbor, Sancerre. The Pinot Gris is done in a rosé style, where a brief stint with its skins lends a lovely crepe color. Both are exceptionally bright wines with fresh, clean flavors and a nice mineral touch.
We recommend pairing a creamy goat cheese with both. Perhaps a ripened Valençay, like the one pictured below.

photo by Rebecca Siegel