Press

A Visit To Champagne Michel Gonet
July 18, 2017
Lovely interview with Sophie & Michel Gonet by Christopher Walkey
---

Château La Gabarre Rosé & Blanc
June 28, 2017
Some lovely praise for these value-priced summer quaffers...
---

Château Sainte-Eulalie Minervois "Plasir d'Eulalie" 2015
June 28, 2017
88 points for this stunning little wine
---

2015 Vigneau-Chevreau Vouvray "Cuvée Silex"
June 28, 2017
Chenin for the win!
---

2015 Domaine Roger & Christophe Moreux Sancerre "Les Bouffants"
June 28, 2017
91 Points! We wish there were more....
---

87 Points for Le Provençal Rosé!
June 22, 2017
This is an exceptional summer value....
---

High Praise for the 2014 Domaine Guy Amiot 1er Crus
June 22, 2017
Bruce Sanderson loved them all, and so do we.
---

A Solution for Champagne's Chardonnay Shortage?
May 23, 2017
Great discussion with Jean-Claude Fourmon, head of Champagne Joseph Perrier, regarding the appellation's boundaries and the hillsides in Vitry-le-François...
---

Superb Press for 2015 Domaine du Grand Tinel
May 22, 2017
These are going to be exciting wines.....
---
More Great Reviews for the 2015's of Domaine Grand Tinel
May 22, 2017
Old Vines Grenache for the Win!
---

89 Points for the 2015 Crozes-Hermitage Blanc "Les Pends" from Marlène & Nicolas Chevalier
May 15, 2017
The White Rhône Fairy Strikes Again.....
---

92 Points for the 2015 Domaine Roger & Christophe Moreux Sancerre "Les Monts Damnés"
May 15, 2017
It's damned impressive.....
---

92 Points for the 2015 Domaine Vigneau-Chevreau Vouvray "Clos de Rougemont"
May 15, 2017
We are crazy about this wine too
---

89 Points for Domaine Raspail-Ay Gigondas
May 15, 2017
A tremendous offering in an exacting and challenging vintage...
---

A Top Prize for Sophie Gonet at the 'SAKURA" Japan Women's Wine Awards
May 8, 2017
Michel Gonet Rosé N.V. is celebrated.....
---

A Little Attention for Cahors and Château Armandiére
April 10, 2017
Roger Voss at "Wine Enthusiast" weighs in on our producer's latest releases.....
---

Some nice scores for Emile Beyer
April 1, 2017
The gorgeous Sundel Pinot and Pinot Blanc Tradition recieved rave reviews.....
---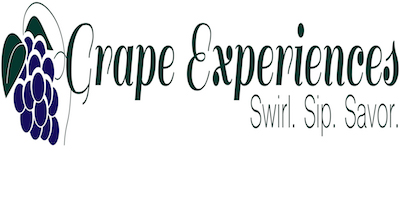 Chicago Sips: Wine with Vegetarian Food at Green Zebra
March 31, 2017
Writer Cindy Rynning on pairing Camille Braun in one of Chicago's most venerable vegetarian restaurants, Green Zebra...
---
2014 Review Love for Domaine Emile Beyer Grand Cru Offerings
February 28, 2017
Domaine Emile Beyer, again with top scores in Issue 229 of "The Wine Advocate"
---

New Languedoc Stars: La Livinière Wines Shine
January 27, 2017
Writer and M.W. Rosemary George sheds some light on this magnificent terroir...
---

A Truly Spectacular Offering from Gigondas and Domaine Raspail-Ay
January 26, 2017
2014 Domaine Raspail-Ay is a runaway hit!
---

The Magical 2013's of Domaine Guy Amiot et Fils
January 26, 2017
Allen Meadows is as charmed as we are....
---

Great Press for Jacky Janodet, Domaines Les Fines Graves and Domaines Vieilles Caves
January 17, 2017
Thrilled that BOJO is finally having a critical moment!
---
Great Scores for Marlène & Nicolas Chevalier Crozes-Hermitage
December 30, 2016
Jeb Dunnuck is clearly a fan...
---

Twenty Best White Wines of Alsace
December 14, 2016
we absolutely agree with Nick Passmore at Forbes...
---

Chateau Maurac
May 1, 2015
Bordeaux under $25 you can sink your teeth into....
---

A look at the Fabulous 2012's of Domaine Emile Beyer
November 15, 2013
Time to drink some white wine!