About Michael Corso Selections
Our goal at Michael Corso Selections is simple: to import top quality wines at the best possible prices. Our belief is in the growers: good growers will always make good wine. We travel regularly and extensively in France seeking those producers whose wines offer a classical profile and express the unique qualities of their specific terroirs. We work predominantly with small vignerons who are keenly aware of the importance of the land that they pass on to their children and grandchildren. Hence, many of the wines we import are produced sustainably, many organically and all are made with a respect for quality. We believe in letting the winemakers make the wine; we are not interventionist importers. We like wines that are meant to be enjoyed with food, wines with freshness and acidity, wines that are finely balanced and not overpowering. Since 1972, Mike Corso has worked in virtually all aspects of wine sales: retail, restaurant, wholesale distribution, importer representative and importer, always with a concentration on European wines. Michael Corso Selections offers the expertise of over 40 years of experience in the wine trade, the quality of hand-selected wines from small, family domaines and the character of wines rooted in traditional styles.
Our Team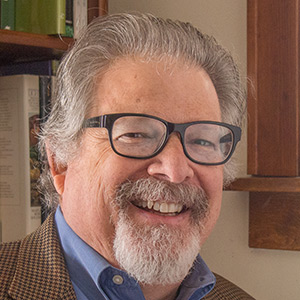 Michael Corso
Founder and Managing Partner
Mike Corso brings a wealth of experience to the company. Starting in 1972 at The House of Glunz, Chicago's oldest wine retail shop, he has worked in all aspects of wine sales at the restaurant, wholesale distributor and importer levels. After a 7-year association with World Shippers & Importers of Philadelphia, where he succeeded Robert Kacher as National Sales Manager, he spent 16 years as Import Manager at Union Beverage in Chicago and helped create Chicago Wine Merchants, one of the leading fine wine distributers in the U.S. The basis of the Michael Corso Selections portfolio was created during this time. In 2008 he established MCS as an independent importer of high quality estate wines and spirits from France and Italy. The portfolio is his creation and is an extension of his taste in wine, which is very traditional, and of his long experience in the wine trade. Mike's interests include Art History, French and Italian language, fine food and ice hockey. He has a B.A. from Boston College and spent two years of study in Italy at the Loyola University Rome Center and at the Universita Per Stranieri in Perugia, Italy.
---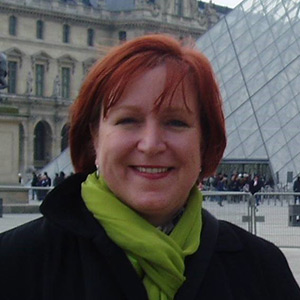 Elizabeth Corso
Managing Partner
Beth Corso studied theatre at West Virginia University and The Goodman School of Drama, which inevitably led to a career in the hospitality industry. During a diverse 20-year run in fine dining restaurants, Beth had a constant involvement in wine and restaurant wine programs. She later moved fully to the wine side as Chicago Metro Manager for Wilson Daniels, where she enjoyed a highly successful career representing such icons as Romanée-Conti, Maison Faiveley, Domaine Leflaive, and Salon Champagne, along with the outstanding American wines in this famous portfolio. Today she oversees all internal operations of Michael Corso Selections, and travels extensively each year to the wine regions of France and Italy. She is a passionate cook and her dinner parties are the stuff of legend. She is also a voracious reader, and classical music provides the soundtrack to her life.
---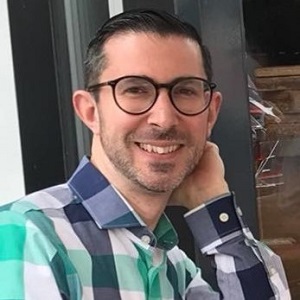 Matthew Corso
Operations Manager
Matthew grew up around wine and is excited to be part of the family company. He relocated from Washington, DC, his longtime home, to Chicago. He will be working on all aspects of internal administration and brings a wealth of professional experience to the company. Matthew has over 15 years' experience in communications, events and program management, and is adept at managing customer service requests and working in a deadline driven environment. Prior to joining the company, he worked in international development at the U.S. Agency for International Development, as a consultant for DAI, and at the U.S. Global Leadership Coalition and Sister Cities International. Matthew is an avid internationalist, wine enthusiast, and enjoys traveling, cooking, reading, bocce, darts, running, and volunteering in his local community. He has a M.A. in International Affairs from the Elliott School at The George Washington University and a B.S. in Political Science and German from the University of Wisconsin-Eau Claire in Eau Claire, WI.
---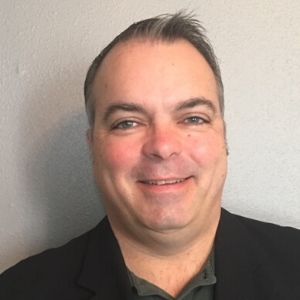 Donn Danielson
Director of Sales
Donn Danielson brings a passion for wine, especially French wine, with over 30 years of experience in the industry working with distributors, wine suppliers, and National Accounts On and Off Premise. Donn grew up in Chicago working in restaurants with his family and as a means of supporting himself in college. He got started in the wine business with his first job out of college running the wine department for Marshall Field's in Chicago. In the evenings, he attended Chicago Wine School to become more proficient in wine and wine education. In 1994, Donn joined Chicago Wine Merchants, a division of Union Beverage Company, where he first met and worked with Mike. After several years and different roles including Sales Representative, District Manager and finally Brand Manager, Donn decided to move to Northern California in 1999 to begin his career as a supplier. He worked for The Hess Collection Winery, Grgich Hills Estate, and Folio Fine Wine Partners/Michael Mondavi. In 2015, Donn and his wife Catherine and daughter Ava moved to New Orleans where he joined European Cellars/Eric Solomon Selections as Director of National Accounts On and Off Premise. Most recently Donn was the Vice President of Sales – National Accounts, On Premise at The Mark Wine Group. When not working Donn loves to cook, play golf, and spend time with his family. He has a Business degree from Indiana University and is a huge fan of all the Chicago sports teams, with a real affinity for the Chicago Blackhawks!
---
Charles Corso
Western Regional Manager
Charles brings added support and concentration to the sales in 9 states in the West. He recently relocated from Chicago, his longtime home, to Denver. His career in the wine and hospitality businesses has been diverse. He has a background in Chicago fine dining restaurants, including Wolfgang Puck's Spago, Bin 36, and La Sardine French restaurant. He has worked retail at Knightsbridge Wine Shoppe, a specialist in top Bordeaux and Burgundy estates, overseeing their internet sales activities and captaining their gourmet dinners and wine tastings for exclusive clients. After Knightsbridge, Charlie built a very successful downtown Chicago territory with Wirtz Beverage Illinois, a major distributor. Charlie has lived in France and travels to the wine regions regularly. He ran in and completed the Bordeaux Marathon in 1999. Charlie enjoys speaking French, cooking, CrossFit and enjoying all the new outdoor activities his new home in Colorado affords, including hiking, biking, skiing, and rock climbing. He has a B.A. in Architecture from the University of Illinois at Chicago.
---
Zach Zilm
Midwest Regional Manager
Zach Zilm brings over 14 years of distribution and importing experience to Michael Corso Selections. A former colleague of Michael's at Chicago Wine Merchants, he has represented our portfolio as a distributor salesman and manager since the early 2000's. Beginning in 2013, he began working as a brand manager with our Illinois distributor, Maverick Wine Company, where he was responsible for the Spanish, Italian and French portfolios, including Michael Corso Selections. In his journey through the wine business, Zach has developed the ability to work with a diverse range of accounts, from small retailers to independent restaurants to on- and off-premise national chains. Zach has traveled extensively in the wine regions of France, Italy and Spain, giving him a very well-rounded sensibility of European wine, food, and culture. He has accompanied the Corso team on several occasions to the visit the growers in France, where he has gained first-hand experience and built personal connections to the families and the domaines. When not focusing on wine, Zach enjoys spending time with his family, as well as cycling and live music.
---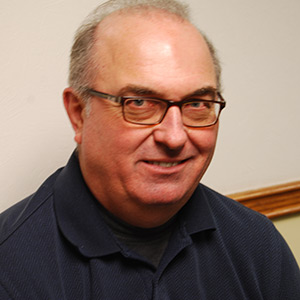 Steve Vesely
Midwest Sales Representative
Steve brings over 28 years in beverage sales experience to the team. He met Mike during his tenure with Chicago Wine Merchants in 2003, where he represented, among other things, their French Portfolio which would become the basis for Michael Corso Selections.
Steve has traveled throughout the world's wine regions, and extensively in France. He loves history, music and is a bonafide sports fanatic.