About Michael Corso Selections
Our goal at Michael Corso Selections is simple: to import top quality wines at the best possible prices. Our belief is in the growers: good growers will always make good wine. We travel regularly and extensively in France seeking those producers whose wines offer a classical profile and express the unique qualities of their specific terroirs. We work predominantly with small vignerons who are keenly aware of the importance of the land that they pass on to their children and grandchildren. Hence, many of the wines we import are produced sustainably, many organically and all are made with a respect for quality. We believe in letting the winemakers make the wine; we are not interventionist importers. We like wines that are meant to be enjoyed with food, wines with freshness and acidity, wines that are finely balanced and not overpowering. Since 1972, Mike Corso has worked in virtually all aspects of wine sales: retail, restaurant, wholesale distribution, importer representative and importer, always with a concentration on European wines. Michael Corso Selections offers the expertise of over 40 years of experience in the wine trade, the quality of hand-selected wines from small, family domaines and the character of wines rooted in traditional styles.
Our Team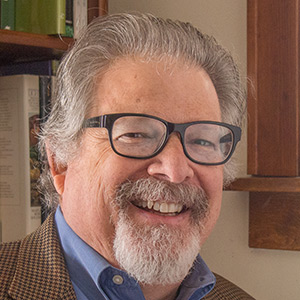 Michael Corso
Founder and Managing Partner
Mike Corso brings a wealth of experience to the company. Starting in 1972 at The House of Glunz, Chicago's oldest wine retail shop, he has worked in all aspects of wine sales at the restaurant, wholesale distributor and importer levels. After a 7-year association with World Shippers & Importers of Philadelphia, where he succeeded Robert Kacher as National Sales Manager, he spent 16 years as Import Manager at Union Beverage in Chicago and helped create Chicago Wine Merchants, one of the leading fine wine distributers in the U.S. The basis of the Michael Corso Selections portfolio was created during this time. In 2008 he established MCS as an independent importer of high quality estate wines and spirits from France and Italy. The portfolio is his creation and is an extension of his taste in wine, which is very traditional, and of his long experience in the wine trade. Mike's interests include Art History, French and Italian language, fine food and ice hockey. He has a B.A. from Boston College and spent two years of study in Italy at the Loyola University Rome Center and at the Universita Per Stranieri in Perugia, Italy.
---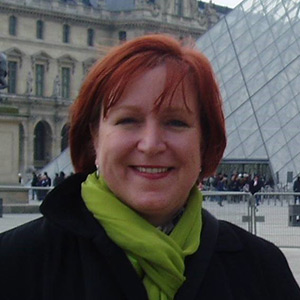 Elizabeth Hetherington
Managing Partner
During a diverse 20 year career in fine dining restaurants, Beth Hetherington had a strong involvement in wine and restaurant wine programs. She later broke into the wine trade with Wilson Daniels as Metro Chicago Manager, where she had a highly successfully career representing such icons as Romanee-Conti, Maison Faiveley, Domaine Leflaive, and Salon Champagne, along with the outstanding American wines in this famous portfolio. Today she managers the internal operations of Michael Corso Selections, as well as assisting with sales in the Chicago market. She has traveled extensively to the wine regions of France. Beth is an accomplished gourmet cook and her dinner parties are the stuff of legend. Her interests also include Classical Music, reading mysteries and theater. Beth has a B.A. in Theater from West Virginia University.
---
Kim Johnson
Mid West Regional Manager
Kim's interest in fine wine began with some of the great German wines that one could always find in the close-out bin of the local college wine shop, and developed as she worked service positions within restaurants that specialized in old world wine programs. This passion evolved into a sommelier, education and wine buying position for LEYE at several concepts with a specialty in Italian wine. Kim also worked as the Italian Department Head for one of Chicago's biggest retail stores, Sam's Wine and Spirits.
Kim then moved into fine wine distribution, and has worked at all levels including sales, district management and brand management. She joined Michael Corso Selections in 2014.
Kim has traveled extensively to the vinelands of France, Italy, South America, South Africa and the United States. Kim keeps a garden in the summer and loves to cook all types of cuisine to pair with great wine.
---
Charles Corso
Western Regional Manager
Charles brings added support and concentration to the sales in 9 states in the West. He recently relocated from Chicago, his longtime home, to Denver. His career in the wine and hospitality businesses has been diverse. He has a background in Chicago fine dining restaurants, including Wolfgang Puck's Spago, Bin 36, and La Sardine French restaurant. He has worked retail at Knightsbridge Wine Shoppe, a specialist in top Bordeaux and Burgundy estates, overseeing their internet sales activities and captaining their gourmet dinners and wine tastings for exclusive clients. After Knightsbridge, Charlie built a very successful downtown Chicago territory with Wirtz Beverage Illinois, a major distributor. Charlie has lived in France and travels to the wine regions regularly. He ran in and completed the Bordeaux Marathon in 1999. Charlie enjoys speaking French, cooking, CrossFit and enjoying all the new outdoor activities his new home in Colorado affords, including hiking, biking, skiing, and rock climbing. He has a B.A. in Architecture from the University of Illinois at Chicago.
---
Barry Glovitch
East Coast Regional Manager
Born in Miami and raised in NYC, Barry has been involved in the fine wine industry for virtually his entire working life. Starting on the retail side of things in Rego Park, NY, he then moved into distribution where he moved up the ranks from sales to regional manager, with a focus on old school Napa Valley wineries. He then felt the call of old world wines and spent 18 years with Vias Imports, Ltd.
At the young age of 62, Barry decided he needed one more challenge and Mike Corso answered the call with a position as the East Coast Regional Manager. Barry takes care of all MCS business in over (15?) eastern states and ushered us into the great states of Pennsylvania, Connecticut and Maine in 2016!
Barry is a father of two grown children, grandfather of two (the shining stars of his life), and a Board Member of First Star, a wonderful organization striving to improve the education and the lives of foster children.
---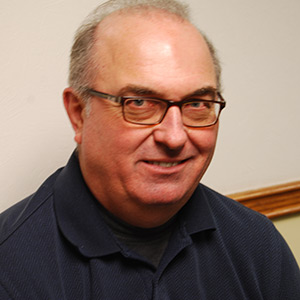 Steve Vesely
Midwest Sales Representative
Steve brings over 28 years in beverage sales experience to the team. He met Mike during his tenure with Chicago Wine Merchants in 2003, where he represented, among other things, their French Portfolio which would become the basis for Michael Corso Selections.
Steve has traveled throughout the world's wine regions, and extensively in France. He loves history, music and is a bonafide sports fanatic.
---
Shebnem Ince
Marketing and Fiches Techniques
Shebnem was bitten by the wine bug at a very early age, following in the footsteps of her Father, and working in retail and the on-premise side of the business. She has pursued her certifications through the Court of Master Sommeliers, and was named by Food and Wine Magazine as one of the top sommeliers in the country in 2011.
Shebnem loves her family, dogs, Burgundy and Olympic weightlifting.